Get in touch
There are different means to get in touch with us: Sending a mail to info@c3l.lu or over at Twitter: @c3l_. Press & Media should use press@c3l.lu or call +352-27-40-20-30. Please note that we are all doing voluntary work here. Do not expect immediate responses! There are simply no office hours. Secondly, we are not a computer repair shop. Don't contact us to ask if we can fix your computer. Also read this FAQ, before contacting us.
You can also visit us in our hackerspace ChaosStuff. See also our Guidelines.
We have a publicly-available Channel on our XMPP and Matrix server. Everyone is welcome to join and chat with us:
XMPP: c3l@conference.c3l.lu

Matrix: #c3l:matrix.c3l.lu
Events
A summary of events and activities taking place in the near future, is featured down below. For a full list, please consider the events page or subscribe to our atom feed.
Weekly Gatherings
ChaosMeetings will usually take place every second Monday at 8 PM in the ChaosStuff. Check out the Meet-Up. Everyone is very welcomed to join us and contribute in whatever form, which is helpful to our causes!
We are currently:

News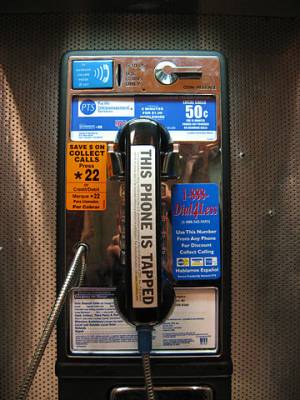 D'EU-Kommissioun huet hir Pläng fir eng sougenannte Chatkontroll anzeféieren, präsentéiert. D'Kommissioun huet dës Propose lancéiert fir kënnen aktiv géint Kannermëssbrauch virzegoen. Wat u sech gutt kléngt, ass ee risegen Aschnëtt an eis Privatsphär. Grouss Plattformen oder Kommunikatiounsappe wei:
Facebook

WhatsApp

TikTok

Instagram

Signal

Telegram a Co.
solle gezwonge gi reegelméisseg, privat Noriichte vun hire Benotzer, automatesch ze duerchliichten. Egal op dës verschlësselt sinn oder net. Dëst soll automatiséiert, direkt ob de Geräter vun de Benotzer, geschéien. Soubal dëse Filter eppes Suspektes erkennt, géif de Contenu, egal op Biller, Videoen oder Text, un eng nei erschaaften EU-Agence geleet ginn, déi dës da solle kontrolléieren. Esou automatiséiert Filteren hunn ëmmer hier Feelerquoten. Dat féiert dozou, dass honnertdausende vun Noriichten, falsch markéiert ginn.
Bis elo ass net kloer, wien dës Erkennungsalgorithmen an Datebanken definéiert a kontrolléiere kann. Et ass awer elo scho gewosst, dass esou een ontransparent System, an der Zukunft wäert erweidert ginn.
Net nëmme Journalisten an Whistleblower, sinn op vertrauenswierdeg Kommunikatioun ugewisen
Den Zweck hellegt och hei net d'Mëttelen. Dat seet souguer den Däitschen Kannerschutzbond. Well net nëmme Journalisten an Whistleblower, sinn op vertrauenswierdeg Kommunikatioun ugewisen, mee se ass och ee wichtegen Eckpfeiler vun der IT-Sécherheet an domadder och fir dech a mech.
Dëst ass ee massiven Aschnëtt an d'Privatsphär vun den Notzer, wëll se d'Kontroll doriwwer verléieren, wéi eng Donëen se mat wiem deelen. En vertrauleche Message, eng Foto vum leschten Kannergebuertsdag oder de Video vun der Bomi un hier Enkelen. Alles dat kann a wäert mussen gescannt a vun engem Drëtten kontrolléiert ginn. D'Grondvertrauen an déi eegen Geräter ass domadder zerstéiert!
D'Bierger ginn esou alt erëm direkt ënner Generalverdacht gestallt, ënnert dem Deckmantel vun der Bekämpfung vu Kannermëssbrauch. Déi Kriminell benotzen hautdesdaags Déngschter, déi net géifen ënnert dëse Massenscan falen, fir hir Dot ze begoen. Doduerch ass dës Moossnam och nach komplett sënnfräi.
De Chaos Computer Club Lëtzebuerg wäert national ewéi och op EU-Niveau sech mat aneren Organisatiounen a Partner zesummendoen, fir dass dës Iddi net wäert duerchkommen. D'EU-Kommissioun muss hiren Entworf verwerfen an sech aner Weeër ausdenke wei ee ka géint Kannermëssbrauch virgoen. Kanner schützt een net, andeems een eng digital Iwwerwaachungskultur schaaft.
Eng Chatkontroll ass als fundamental feelgeleeten Technologie, grondsätzlech mat aller Vehemenz, ofzeleenen.
Proudly supported by: